yeah...that is me! got hooked again in korean tvseries/movies lately at youtube.

wala na akong ginawa sa office kundi manood sa youtube at mag search ng mga korean movies/series.

my most fave movies /series as of this moment are:
A millionaire's first love
My Girl and I
stars: Song hye-gyo or kyo ( full house, autumn in my heart etc. ) & Cha Tae-hyun ( my sassy girl)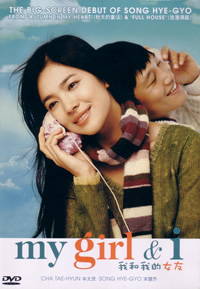 Smile Again
My girl & I
&
Smile again
are 2006 movie/series. sweet.
happy weekdays to all middle easternians and happy weekend to the rest of the globe!