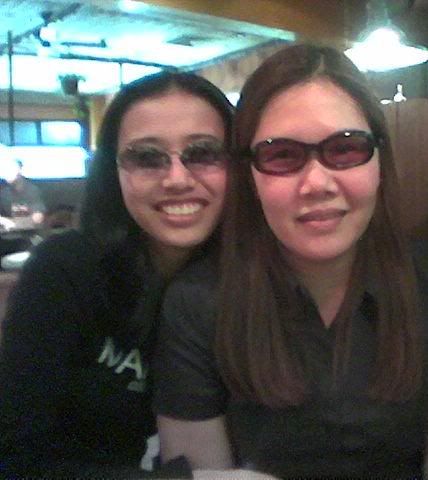 we wear our sunglasses at night...ang ganda ng shades, di ang nag suot...i remember this shot...hmmmmm....its kat's bday!... we had our lunch at "Nando's Peri-Peri" all CMS girlets, and this girl beside me is Jeng...we really had a great time and yummy foods also...sarap alalahanin....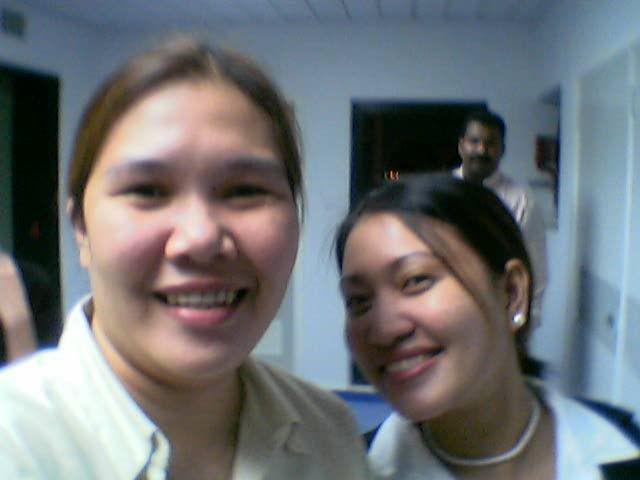 this is Yen...wala kaming magawa nong kinunan ito...mga adik kasi sa pictures...may kapre ata sa likod namin...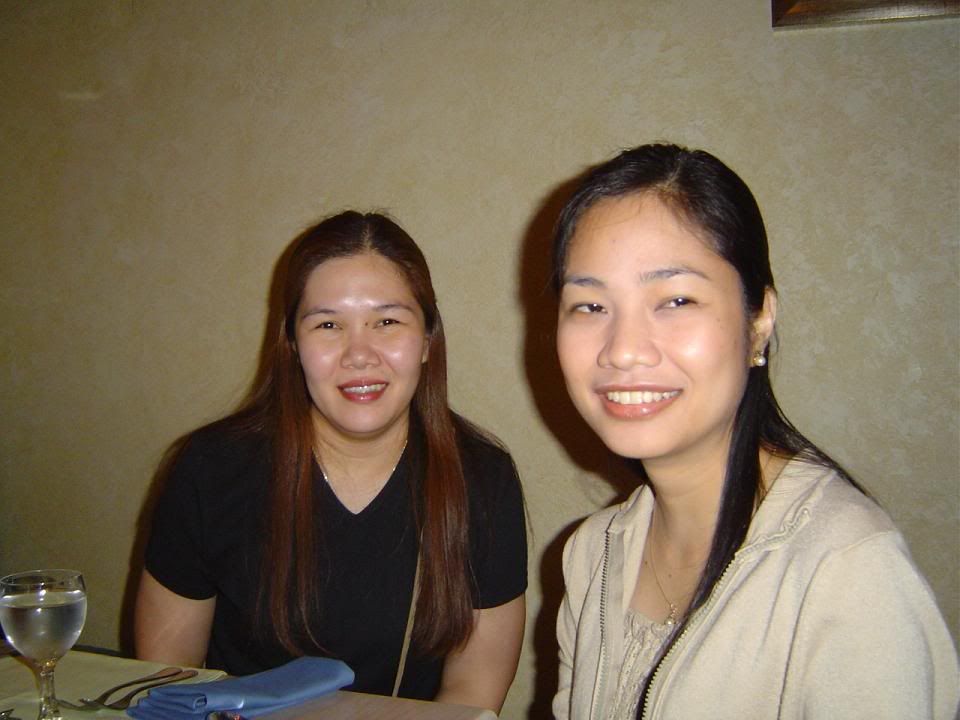 during one of our dept. gatherings held at "Marriot Hotel"...its an eat all u can! and i really hate it...dahil di ko makain lahat....lalo na ang mga desserts...and that is Kat...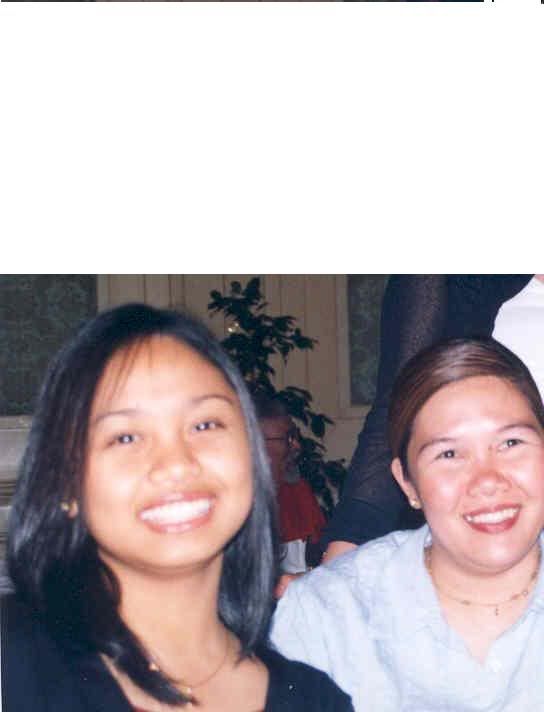 party! party! party! at "Ritz Carlton Hotel" on the completion of one of our projects...with me is no other than Jajey...ka-mukha ba nya c Aiza Seguerra?...i'm curious...kasi dami daw nagsasabi sa kanya and she "hates it!"hehehe...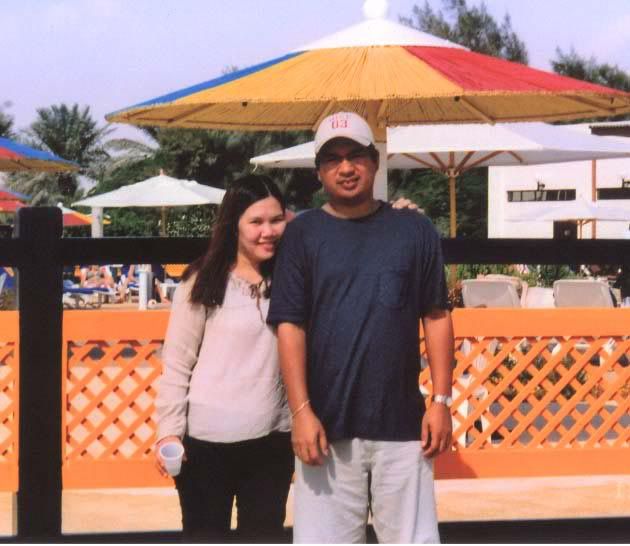 and this is joi...my husband...my partner...my buddy...my bestfriend and my life!....this picture was taken last year, it was Mickay's Bday...held at "Sealine Beach Resort" at Ummsaid...its really refreshing at the beach with your friends and loveone....sarap magtampisaw sa dagat....